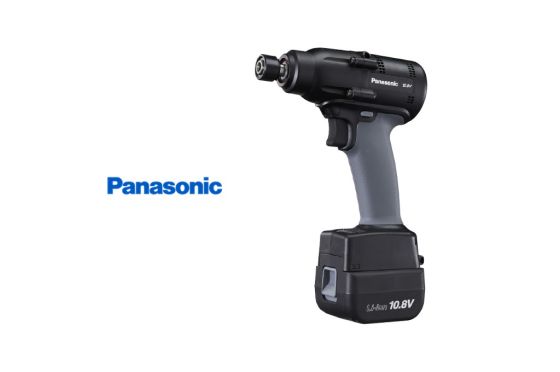 Panasonic has announced the newest innovation to its mechanical pulse tool portfolio, the AccuPulse® QP Series line-up of cordless mechanical pulse tools that lowers noise to improve the working environment.
Featuring an enlarged metal hammer with a lower pulse frequency and a highly durable split anvil shaft to reduce pulse noise and absorb vibrations, the AccuPulse QP Series lowers decibel levels by 10 dB and vibration by 75%. Its compact, lightweight durable design offers reactionless operation and freedom of movement for greater production efficiency. The mechanical pulse tool also offers advanced fastening features with serial fastening capability increasing productivity while preventing accidental cross-threading and more work capacity per battery charge - approximately 1.5 times more than the previous version.
"Panasonic specifically designed the AccuPulse QP Series to limit workers' exposure to high decibel levels and vibrations, and create a safer, quieter and healthier work environment," said Aziz Lokhandwala, Senior Product Manager for assembly tools at Panasonic Eco Systems North America. "The new mechanical pulse structure of the AccuPulse QP Series offers greater work capacity in a low maintenance tool and is eco-friendly, using less energy in comparison to pneumatic tools."
For more information about Panasonic mechanical pulse tools, click here.