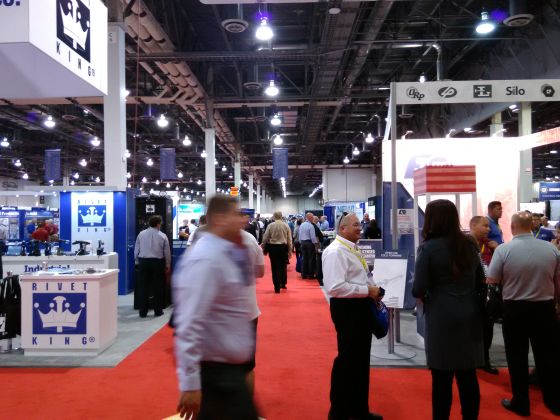 Jonathon Harker
Early numbers for this year's Las Vegas-set fastener show - NIFMSE - indicate the show has made good on its promise to grow significantly this year.
With around 1,000 booths, the show - which closes on Thursday - has seen an 20% increase year-on-year.
Early figures indicate that attendance is up too by around 14%, with the official stats to be anounced after the show has closed.
"The previous owners did a great job in making NIFMSE the number one fastener show in the US," Karalynn Sprouse, Executive Vice President at Emerald Exhibitions, told Torque at the show, adding that increased promotion led by Camille Candella - Vice President of Marketing - has helped the firm build on the long running show's success.
With a new venue next year at the Las Vegas Convention Centre, the firm believes there is room for NIFMSE to grow further still.
Sprouse said: "When Emerald Expositions acquired NIFMSE, we surveyed the exhibitors and visitors and they told us that there was not enough time for networking." One way the firm has sought to address that issue has been to extend the pre-show party and add entertainment - in response the party proved to be a very well attended event by the industry.
Further networking opportunities and educational elements are expected for the show in 2017, with the show organisers to confirm initial details soon.