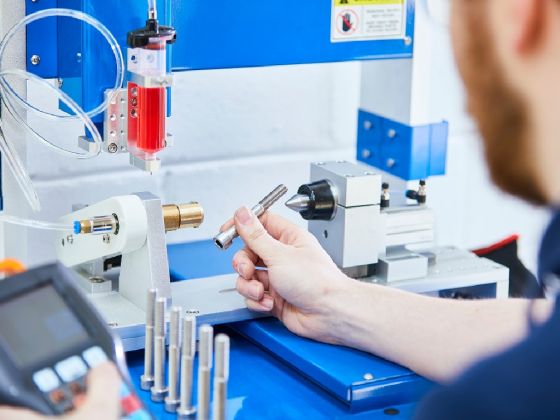 liberty_sheldon
Accu has announced that it has invested upwards of £13,000 on specialist equipment to improve the speed and quality of its in-house thread locking solution.
In the  last 12 months up to January 2021, Accu applied AccuLock – its anti-corrosion thread locking patches – to more than £1million-worth of screws; an average of 77 products per hour.
Additionally, the group has intentions to grow its turnover from £7m to £20m within the two years to 2023, and this figure is set to increase threefold.
Furthermore, Accu has decided to invest in a semi-automated patching rig and move away from a manual, laborious process in a bid to assist in maintaining its high-quality stance.
The new equipment is able to patch multiple screws per minute, and has increased Accu's throughput by 360%, meaning that customers will not experience longer lead times as demand increases. It has also improved quality, accuracy, efficiency and OTIF, and has resulted in cost savings of approximately £20,000 per year.
Antony Kitson, Co-founder, said: "The investment is a commercially attractive one and aligns with our commitment for continual improvement alongside growth, whilst offering clear benefits to our customers.
"Recent industry figures from the CBI indicate a general feeling of optimism in the manufacturing sector with many firms planning to raise their spending in the coming months. The tax super-deduction on outlay in machinery and equipment makes it an attractive time to purchase, and our aim is to support firms as they embark on new projects and investments."
Are you in the fastener, tool, fixing or related industries? You can subscribe to Torque Magazine or sign up to our weekly newsletter.