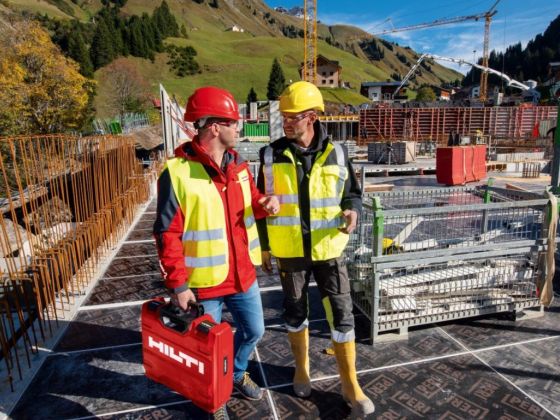 Jonathon Harker
Despite slower growth in the global construction sector and currency headwinds for the Swiss franc, Hilti Group grew sales by 4.3% in 2019 to CHF 5.9 billion, marking the fourth consecutive year of sales growth for the business.
In local currencies, growth was 6.3% against the previous year and 6.9% in the European business region (Hilti's largest market) despite Brexit uncertainty and the Scandinavian construction economy downturn.
North America saw the biggest growth, advancing 8.6% (7.3% in local currency), while Latin America was boosted by the recovery in Brazil, up 2.3% (+8.5% in local currency).
The Liechstenstein-headquartered firm saw 4.3 % growth in the Asia/Pacific region, slowed by the difficult environments in Hong Kong and South Korea. The situation in the Eastern Europe / Middle East / Africa region remained 'disparate' (+3.7%), with Russia and the Eastern European markets driving growth while business remained difficult in the Gulf States and in Turkey due to ongoing political uncertainties, Hilti said.
CEO Christoph Loos said: "2019 was another successful year for us with exclusively organic growth. The economic environment has become more volatile while global construction growth has noticeably slowed. Additionally, currencies largely displayed depreciation tendencies against the Swiss franc. Against this background we're satisfied with our growth level and are pleased that we gained additional market share."
The 2019 Hilti Group sales report has been rounded up in this video:
[embed]https://www.youtube.com/watch?v=Ov90cm67rPg[/embed]
The firm recently completed another phase of its Liechtenstein HQ modernisation project.