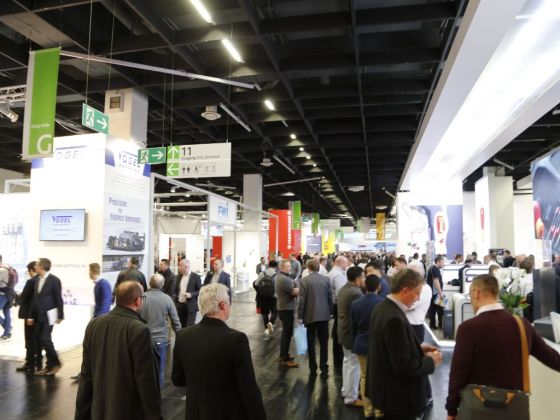 Jonathon Harker
The International Hardware Fair Cologne has so far seen 2,000 exhibitors register. After the 2020 show reluctantly postponed amidst coronavirus concerns,  the 2021 show will take place from 21-24 February 2021.
Registered exhibitors include international companies such as Metabo with the Cordless Alliance System (CAS), Gesipa, HAZET, Pferd Rüggeberg, Proxxon, Prebena, Reyher, Scheppach and Stanley Black & Decker.
Matthias Becker, Director of the International Hardware Fair said: "The current registration status is a fantastic signal of the industry's trust in the trade fair and proves that physical networking formats are irreplaceable for generating sustainable business success".
Besides informative expert talks and lectures, online giants such as Facebook and eBay as well as business providers will also be exhibiting in the eCommerce area. This area will also feature a variety of innovative, disruptive solutions and strategies for business in the areas of payment, shop systems, ERP, hosting, search engine optimisation and multichannel. There will also be excellent keynote sessions delivered by Michael Atug and Frank Thelen.
As part of Koelnmesse's digitalisation strategy, the Hardware Fair will also be held as a hybrid event for the first time. Physical product presentations and networking formats will be complemented by new, digital offerings and ensure greater international reach.
"In the future, we will enhance the benefits of a physical event with innovative, digital formats in order to provide customers with even more added value before, during and after the trade fair." Said Becker.
The International Hardware Fair will also aim to ensure maximum safety of its attendees with its #ROCK-SAFE4business hygiene concept, which involves widening the aisles to five meters, ultra-modern ventilation systems and the addition of two halls.
Are you in the fastener, tool, fixing or related industries? You can subscribe to Torque Magazine or sign up to our weekly newsletter.