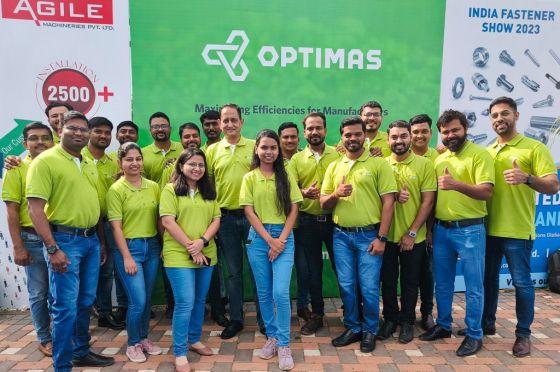 Optimas Solutions enjoyed a fruitful experience at the recent India Fastener Show as the VIP Hospitality Partner.
The exhibition is India's biggest trade show for fasteners, fixing, and fastening technologies and provided the opportunity for Optimas to expand its network and market itself to a variety of industries.
Hosted in Pune from September 1-3, the India Fastener Show was home to over 150 suppliers and more than 1,500 buyers from across the region to source nuts, bolts, screws, and other fastening products. Over the weekend, the team spoke to a range of businesses in the industry and gained lots of valuable information on the ever-changing market.
Optimas Country Manager, Arvind Sharma, was delighted with the event saying: "It was a wonderful exhibition for people who love fasteners. Post covid, it is one of the biggest events for all parties who depend on fasteners and fastening solutions, from manufacturers, customers and OEMs. It provided Optimas with a good networking opportunity and the ability to find out what is happening in the market, as well as the latest fastening solutions and innovative ideas.
"There was a fabulous energy across the weekend. When we became the VIP Hospitality Partner of the India Fastener Show, our intention was to honour and celebrate all the customers and manufacturers who depend on fasteners and fastening solutions. We have gained a lot of connections and knowledge from the weekend."
Optimas International CEO, Mike Tuffy, was also pleased with the event's success saying: "The India Fastener Show was a great opportunity to market Optimas to a variety of industries in a very important region for us, a market that we have invested heavily in and are excited about growing our presence."
Next year's event will take place from October 18-20 and registration is open for visitors and exhibitors online.