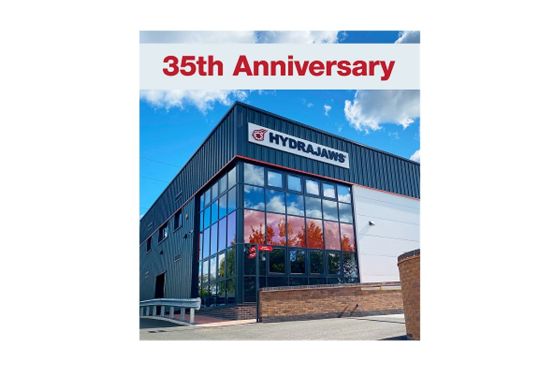 Hydrajaws, the world's largest manufacturer of hydraulic pull testers for load testing anchors and fixings, has marked its 35th anniversary with the opening of its new headquarters, Morgan House, in Tamworth.
Official proceedings were performed by His Majesty's Lord-Lieutenant of Staffordshire Mr Ian Dudson, CBE KStJ. The Mayor of Tamworth, Cllr Moira Greatorex, was also in attendance in what was her final appearance as Mayor.
The new headquarters is over 20,000 sq. ft. and has over three times the assembly capacity as their previous location. The building also includes training facilities on site.
Visitors to the Open Day were given a tour of the facilities and demonstrations of various Hydrajaws hydraulic pull testers, plus a glimpse at the new Verify PRO app. There was also a sneak peek at a new lightweight model that is currently in the testing phase but due to be launched later in the year.
As a manufacturer proud to wear the Made in Britain mark, the company is keen to continue growing its operations domestically and on the international market and believes the new facilities will help this growth.