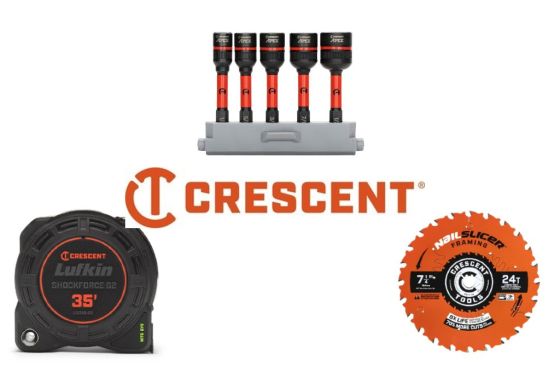 The Crescent Tools team will have a wide range of its latest tools available to view at the 2022 STAFDA conference in San Diego, California from October 30 to November 1, 2022. Items on display will include Pocket Knives, Circular Saw Blades, Bolt Biter Impact Nut Extractor and Drivers and the newly unveiled Shockforce G2 Measuring Tapes. 
"This year's product line-up is sure to impress," said Kevin Burnet, Senior Product Manager at Crescent Tools. "Our team of experts ensures each tool is equipped with the forward-thinking details that tool users ask for. For example, the Nite Eye markings of the Shockforce G2 Tape Measure and our Pocket Knives' Low Profile design demonstrate exactly how Crescent Tools is leading the way with meaningful innovation for our end users." 
In the booth, attendees can experience live demonstrations of the new Shockforce G2 measuring tape, saw blades and visit our Crescent Tools Road Show Hauler to learn more about the full range of Crescent Tools. 
Visit Booth 1501 for a tour through each demo station.