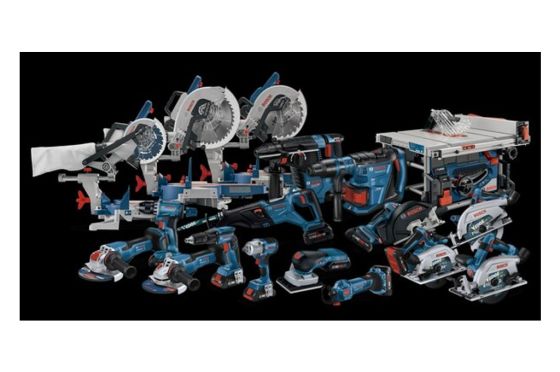 Bosch Power Tools has announced a new assortment of 18V Cordless Tools for concrete, woodworking and more. The 32 new tools join the CORE18V platform in 2023.
The brand's latest offerings expand the 18V line of tools, including new additions to the PROFACTOR high-powered line-up. Bosch Power Tools' newest innovations are powered by the CORE18V battery platform, staying true to the brand's commitment to offering one battery platform solution for the trades. Bosch is introducing a wide range of tools; from hard hitting rotary hammers, to high-torque impact wrenches, and cordless benchtop tools, all designed with worker feedback in-mind to make tough work in concrete, wood, or anywhere else on the jobsite easier.
"Feedback from workers on the jobsite is at the core of our Research & Development process at Bosch, as our team looks to continuously innovate and evolve our product offering to meet the needs of today's North American construction workers," said Philipp Gosau, Director, Product Management Power Tools at Bosch. "With our line-up of new cordless tools, with more to come in 2023, we're looking forward to connecting with workers in-person at World of Concrete to showcase many of the latest advancements from our growing cordless portfolio."
The new tools include grinders, rotary hammers and chisels, sanders, circular saws, miter saws, a table saw and related stand and accessories, reciprocating saw, cutout tool, screwguns, and fastening and driving solutions. Some of the tools will be launched at World of Concrete in Las Vegas, with more coming in 2023.