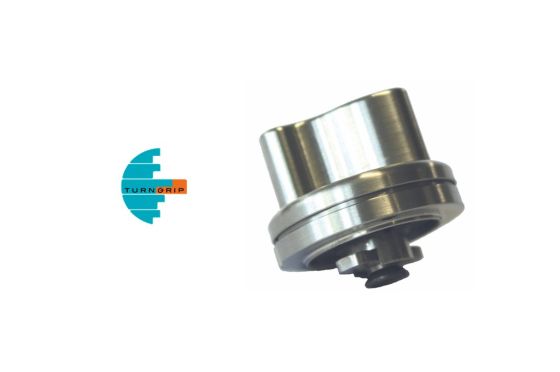 Anemo Engineering's search for a solution to securely fasten thin panels led them to develop a new product that combines shear strength, clamping and tensioning force, forces that a panel fastening has to deal with. The patented Turn-Grip, made in Belgium, deals with these challenges.
What is closed and yet accessible? Can you imagine that electricity cables would be visible in a train? Or suppose you were to look directly into the underbelly of an airplane? Not only dangerous, but also aesthetically unattractive. For safety, this must be closed but still accessible for maintenance, replacement or cleaning. That is why many things are protected with panels.
And it is precisely the small parts of Anemo Engineering that ensure that these panels can be assembled and disassembled easily and quickly. A niche market, in which every industry and company uses different panels, with the result that there are thousands of types of fasteners.
Their customers from various industries, from aerospace to textile industry, often have to deal with a panel design that does not provide space to mount a receptacle. They also want to avoid holes and operations in the panel as much as possible to reduce the chance of breakage. Not to mention loosing the receptacle. Ordering separately the receptacle is often not possible.
The new design, Turn-Grip, is one-piece and no longer requires a receptacle, only the button itself is needed. By making a laser cut in the panel, the panel immediately becomes the receptacle.
The innovation of Anemo Engineering lies in this one-piece fastener that results in a force perpendicular to the plate by applying a rotation, and through an extra feature you can even hear a click, so that the closure remains fastened when vibrations occur.
In addition, not every plate is exact and usually comes with a tolerance of +/-5% on the thickness, add the galvanization or paint and you will soon have problems. The Turn-Grip is a tolerance eater.
Advantages of the Turn-Grip are:
• Avoid extra costs! Other closures require chamfering, counter nut and/or additional mounting of a locking ring. With the Turn-grip, you don't need the receptacle, just laser the shape in your metal workpiece out with an X/Y machining and you're done.
• Different options available. There is the choice to either go for a high precision version, where the clamping force is min. 700N, or a flexible model that will adapt to the exact thickness of your total plate connection. In any case, both systems will give a confirmation that the connection is fastened by an audible click.
• The ergonomic button, which is made in stainless steel as standard, ensures easy operation of the closure.  You can also choose a model with limited height, which is then equipped with an inside hexagon.