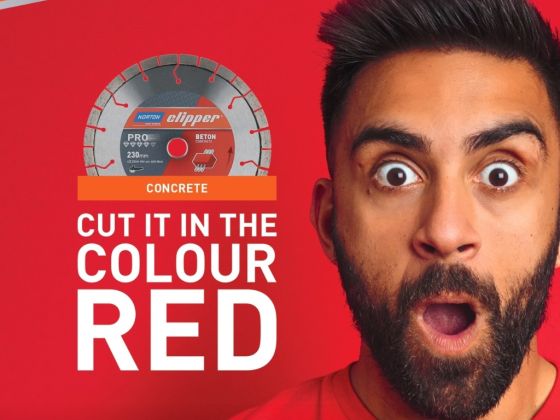 Jonathon Harker
Saint-Gobain Abrasives and Norton Clipper have launched a multi-channel advertising campaign to support Diamond Blade distributor sales through customer relations and product awareness, with a view to provide upselling opportunities and boosting sales throughout the year.
The Diamond Blade range includes products tailored to specific materials and applications and recently revamped the range so each application type will have its own colour code, to make selection easier. For distributors, the colour coded system helps in advising customers and matching the right blade to each individual project.
The firm said Norton Clipper's new campaign aims to create a fun and engaging spin on the user's purchasing process, highlighting how simple the selection and buying process is when it's done in colour. In order to support distributor sales both in-store and online, Norton Clipper will be providing POS and web banners to merchants. Pushing customer empowerment as well as product awareness, the campaign hopes to promote the expertise of both Norton Clipper and its distributors.
"This campaign is all about communication," said Adrian Hough, Country Manager at Saint-Gobain Abrasives. "We want to shout about our simple colour coding system and ensure that both end-users and stockists have the knowledge they need to complete projects effectively. We also want to communicate the value of the relationship between Norton Clipper, distributors and end-users.
"The Diamond Blade range is known for its quality, performance and durability – now with the colour coded campaign, it is easier than ever for merchants to advise on the perfect blade, for each and every project or application."
In a bid to convert potential customers, Norton Clipper has also launched an API integration system in order to drive online sales leads to its stockists. This means customers can browse products on the Norton Clipper site, before being redirected to their closest stockist upon check-out.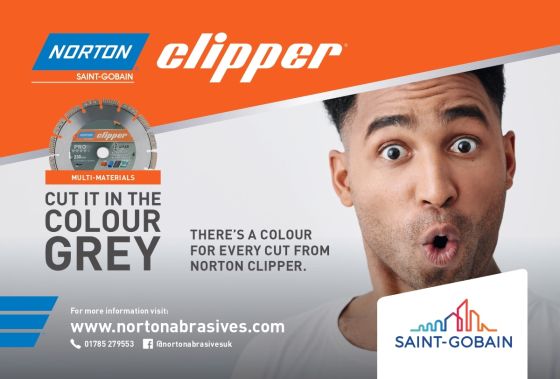 Jonathon Harker
For more information on the Norton Clipper Diamond Blade range and its colour-coded guide, visit https://www.nortonabrasives.com or contact Saint-Gobain Abrasives UK on 01785 279 553 or email sga-uk@saint-gobain.com for more details, pricing, or to become a stockist.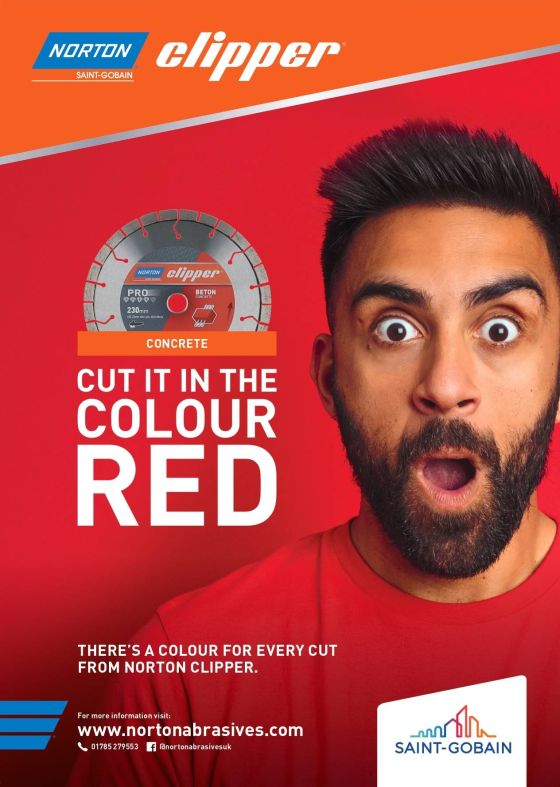 Jonathon Harker