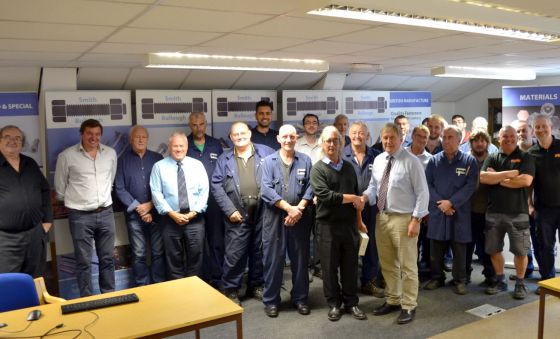 Jonathon Harker
Smith Bullough is proudly announcing that Sales Manager John Parton has retired after serving more than 48 years in the bolt manufacturing industry.
Parton started working for John Bullough Ltd in Atherton in May 1971 when Atherton was the Hot Forging centre for bolt manufacturing in the UK.
A few stories relating to the trade were told at a presentation ceremony with many of his colleagues from Smith Bullough present.
He plans to spend time along with his wife Shirley looking after their grandchildren. He also wants to play more golf and follow the progress of Bolton football club.
Read more on Smith Bullough in our digital mag feature from earlier this year.