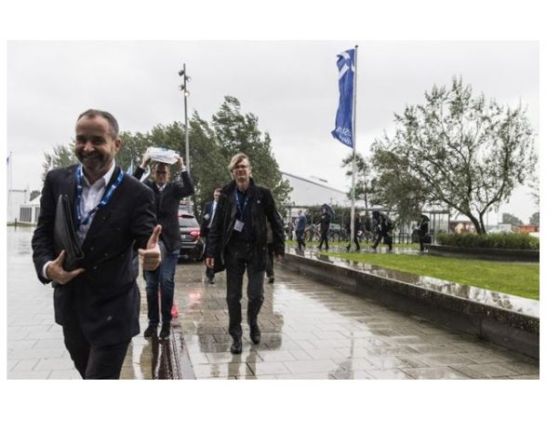 Jonathon Harker
Cyclone Sebastian brought turmoil to Germany's HUSUM Wind show this week by causing an evacuation of the lightweight exhibition halls, but the show resumed and will conclude today (15 Sept) as planned.
According to the German Meteorological Service (DWD), wind speeds reached up to 140km/h (87mph) as Cyclone Sebastian developed differently to the forecast, bringing weather conditions that were extreme even for the wind-experienced north of Germany.
But it was business as usual by the second day of the show (14 Sept), with all 700 exhibitors showcasing their products and innovations and the conference schedule resumed.
The decision to reopen the halls was made in consultation with the police and fire service after an extensive safety examination by Messe Husum & Congress. The strong storm had already abated by the evening of 13 September, after which any damage was fixed so that the exhibition can continue as normal today.
"We are pleased we were able to open all the exhibition halls again," Said Peter Becker, managing director of Messe Husum & Congress. "Our team having fixed all the damage last night, it looks almost as though nothing ever happened. The mood is excellent and the encouragement from the exhibitors has been a great motivation for us."
Hans-Dieter Kettwig, Managing Director of ENERCON, said: "As manufacturers we must bear in mind where the electricity we produce actually goes, and we have to work towards acceptance of wind energy at the same time. Instead of always higher and bigger, for every location we have to consider what we install. At our stand and in the halls, we have seen that people involved in wind energy never let up – and neither does the wind."