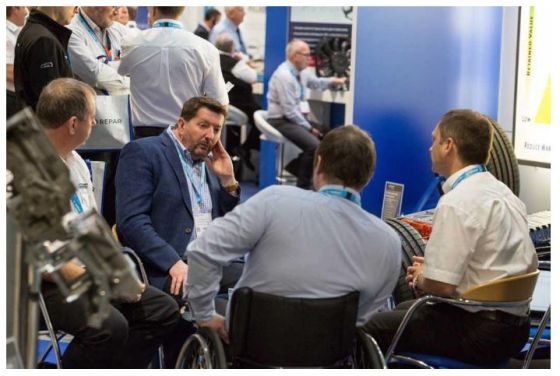 Jonathon Harker
This year's Automechanika Birmingham is enhancing its visitor and exhibitor show experience with a meetings programme for attendees.
The show, which has already seen a record number of pre-registrations, will feature Automechanika Connect - a free of charge networking tool that allows users to pre-book one-to-one meetings at the show. The system was launched in 2018 where over 500 meetings were organised through the portal, helping exhibitors and visitors maximise their time at the event.
Once registered, both visitors and exhibitors will be able to log in to an online matchmaking portal, http://automechanika.meetingsprogramme.com, build a personal profile, browse contacts by sectors and interests and fill their schedule with meetings prior to the show.
Meetings will be held in either the dedicated meetings lounge or on exhibitor stands. This feature will be hosted by a team of matchmaking experts, who will be offering support leading up to the show and will also be based in the Automechanika Connect Lounge during the event to assist with coordinating meetings, and setting up additional meetings during the event throughout the 3 days.
This new tool comes as Automechanika Birmingham has launched the Aftermarket Power Network. Debuting in Hall 20 on Tuesday 4 June, VIP guest speaker Lord Coe will join over 250 leading personnel from the aftermarket at the invite-only event, sponsored by ZF, SMMT and IAAF.
Both initiatives highlight Automechanika Birmingham's drive to harness the full business networking potential the three-day event will afford. This year's show will see over 150 new exhibitors plus more than 100 international companies from 22 countries.
Delegates are being urged to register for their free ticket to the show now to gain access to their personal Automechanika Connect profile and pre-plan meetings before the show opens 4-6 June.