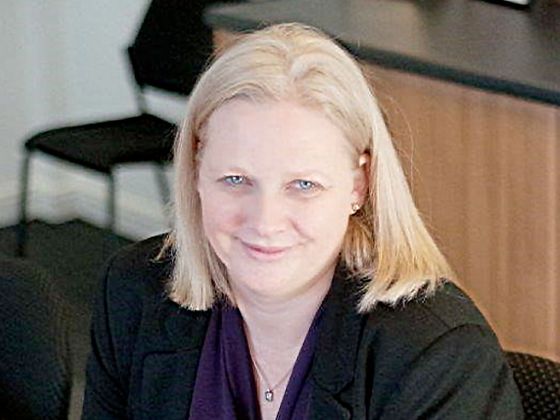 liberty_sheldon
How did you get into the fastener industry?
I started at Gesipa as a Project Engineer in 1995 after doing a Mechanical Engineering degree. I was working on various fastener projects and process improvements. I then moved into Quality in 1998 when Gesipa was wanting to implement the QS9000 quality standard. Working in quality is, in my opinion a great learning experience, as you are working with customers and the teams internally in high pressure situations, solving quality issues. I then moved into Commercial Operations in 2000 being the bridge between the external technical teams and the Customer requirements and developing the design internally with the various Gesipa teams. In 2014 I became Managing Director and am very proud of what the team in Keighley have achieved.
What does your day to day job involve?
My day to day job includes managing the business. I could be speaking with Customers, Suppliers, colleagues across the Group in various countries or working on a project with one of our internal teams. This is what is so great about this position every day is different.
You already have children, but would you say that Gesipa is a family friendly company?
I have two children and throughout my career where I needed to change my hours to fit with childcare arrangements, Gesipa worked with me to find a solution that worked for both sides. Gesipa is a family friendly company but I think it is about communicating together to find the right solution that works. It is also about being flexible and I believe that having the correct work ethic goes a long way.
What are the biggest changes you have seen in the industry and/or the company since you started?
Gesipa UK moved from making rivets and threaded fasteners to just making threaded fasteners. This was a huge change for the Employees of Gesipa as we had made rivets since the company started in 1971. We did this over a period of time and worked with the plant in Germany to ensure a smooth transition. It was a huge leap to produce only the threaded fasteners and the structural rivets at the Keighley plant, but we believed it was the correct strategy to take and it has certainly paid off.  From an industry perspective the biggest change has been the change in materials to be fastened and the ever-changing requirements of the fasteners. Also, the tooling to set the rivets, rivet nuts and rivet nut studs and the development and how smart that tooling is now.
Can you share some of your career highlights and milestones so far?  
One of the highlights of my career is the different countries that work has taken me to - China, USA, Switzerland, Sweden & Dubai to name but a few and working with the Group across the world and the different cultures.  Another highlight was getting my MBA whilst my children were young. I wanted to do this to give me a business qualification to go with my Engineering Degree. The main highlight was actually becoming MD of Gesipa Keighley. I am passionate our products and what we do.
How does Gesipa bring in new talent from a variety of backgrounds? Do you think this is a challenge for the industry?
One of the things I am passionate about is getting young people interested in Engineering and Manufacturing. We work closely with local secondary schools and Keighley college offering workshops and insights into the Manufacturing and the world of work. I am also passionate about getting young women interested in manufacturing and engineering. It is a great career and will lead to many places! We also offer apprenticeships and at the moment we have four apprentices in various areas - quality, customer service, marketing, and maintenance.  By working with the young people, we hope that when they see our name in job adverts they have a recognition of Gesipa, you also never know where these young people will end up working!
Overall, women are still underrepresented in management positions globally, do you think this is the same for the UK? And why?
I do think women are underrepresented in management, but it is becoming more common.
How did you find the coronavirus period apart from the economic consequences?
Our biggest concern was keeping our Employees safe. It was a very uncertain time and like nothing I had ever experienced before. We stopped certain production sections for a short period, and you don't realise that the machines aren't running until you hear the silence.  It was also a constantly moving landscape but being members of Make UK was very useful as they us kept very up to date with the government schemes and advised. We worked closely with our Supply Chain to ensure that we could supply our Customers that were still running. It was a very stressful and uncertain time, but we are all here and healthy.
What plans does the company have for the next 12 months?
Our plan for the next 12 months is to manage Brexit and the challenges that that will bring. We need to ensure that we make it as simple as possible for our Customers outside of the UK to continue to work with us. We are also continually improving our process and it is great to see the outcomes of these improvements.
What is your favourite thing about the fastener industry?
I love the challenge of solving customers fastening requirements. You think that there cannot be another variant of a certain type of fastener and then an application is brought in that requires something extra - and seeing the design be manufactured and then work is a great feeling.
Any final thoughts?
I would advise anyone to do Engineering and work in Fasteners, it can open up so many opportunities and if I had my time again I would do exactly the same.
This article was first published in Torque Magazine. Don't get the mag? You can apply for a free subscription online today. Or take a look at back issues in the Torque Magazine archive.