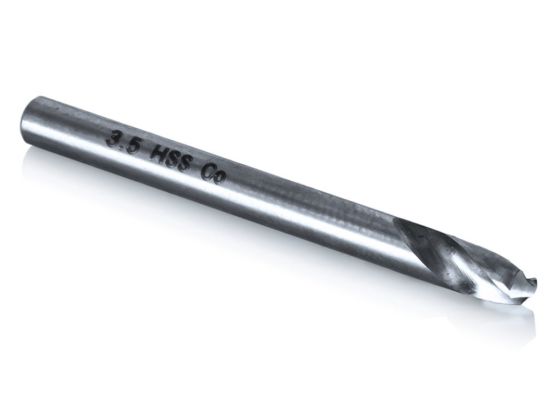 Jonathon Harker
Goebel Fasteners has expanded its ranges with the introduction of high speed steel (HSS) cobalt drill bits.
Goebel's cobalt drill bits points have been designed for optimum penetration and flute geometry, assuring constant chip ejection, according to the brand. The short flute and length keep the bits straight for accurate placement when starting holes that will be drilled deeper with a longer bit (also known as spotting drill bits).
The premium cobalt steel used is very resistant to abrasion and helps ensure a long tool life. Designed for the drilling of tough and abrasive materials, high temperature alloys and stainless and heat treated high strength steels. There are more details here.
3/8" GO-Lock Interlocking Blind Rivet: SBS-1210-GL
Earlier this year, Goebel Fasteners began offering its signature GO-Lock Interlocking Structural Blind Rivet in an all-steel 3/8" diameter design. This larger diameter size is ideal for heavy-duty applications.
The key features of the GO-Lock are its interlocking design, strong vibration resistance, high shear and tensile values, as well as its large grip range for a variety of applications. According to Goebel, the GO-Lock is one of the most versatile and common style of structural rivets on the market today. Engaging a unique solid-circle lock, the GO-Lock structural blind rivet fastener creates an internal lock during installation that promises to virtually eliminate pin pushout.