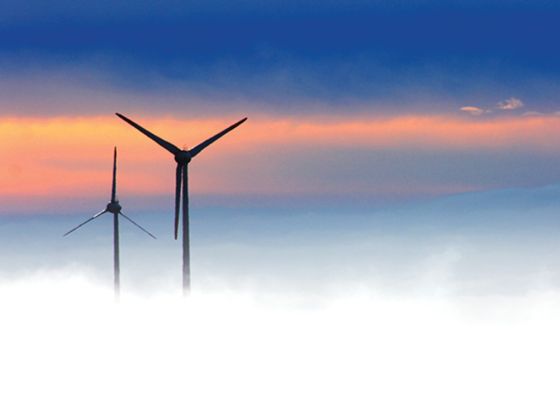 liberty_sheldon
Torque Magazine analyses the growth of the North American wind energy sector and speaks with Zago and Heico about the challenges this brings to the fastener and fixing industries...
As the North America wind sector continues to develop with the Biden‐Harris administration, Torque magazine recently analysed the exponential growth of the sector as 2020 saw a new record in wind power installations, adding 93 gigawatts of new wind turbines.
Despite the coronavirus pandemic, figures collected by the World Wind Energy Association (WWEA) revealed that world capacity reached a total of 744 gigawatts‐ enough to generate 7% of the world's electricity demand.
A record number of installations were recorded in the USA despite several coronavirus lockdowns and negatively impacted industry sectors.
Earlier this year, the White House convened National Climate Advisor Gina McCarthy, California Governor Gavin Newsom, Interior Secretary Deb Haaland, and Under Secretary for Defence for Policy Dr Colin Kahl to announce an effort to advance areas for offshore wind off the northern and central coasts of California – opening up the Pacific Coast to its first commercial scale offshore clean energy projects.
The Biden‐Harris administration set a new goal to deploy 30 gigawatts of offshore wind in the US by 2030. The White House Press Office released a statement stating that these initial areas for offshore wind development in the Pacific Ocean could bring up to 4.6 GW of clean energy to the grid, enough to power 1.6 million American homes.
Torque Magazine asked fastener and fixing companies Zago and HEICO whether the backing from President Biden could see a dramatic change for the wind energy sector in America.
"These are new opportunities for growth- for all fastener and fixing suppliers"
Gail Friedberg Rottenstrich, Co‐Founder and CEO, ZAGO Manufacturing Co, says: "With the possibility of 2,000 turbines in the water over the next eight‐ and one‐half years, this pledge will be a turning point for the US wind farm sector. It also shows just how important eliminating greenhouse gas emissions to fight climate change is to the Biden administration."
As a further demonstration of the Biden administration's approach to clean energy development, the Department of Energy, through its Office of Energy Efficiency and Renewable Energy and ARPA‐E, has invested more than $100 million in researching, developing, and demonstrating floating offshore wind technology.
Luke Reed, Heico North America Sales Manager, says: "We are seeing strong political interest in renewable energy production. President Biden has voiced a number of extremely ambitious goals relating to clean energy. We anticipate the current administration obtaining the needed legislative support to enact a longer‐term stance on regulatory and investment support. The industry demand is there, but the markets need some level of stability to support long term planning. Wind energy should certainly see strong growth as a category. Until recently offshore wind production has not shared the same level of investment as onshore, but President Biden's administration has made offshore wind a priority."
The growth in this sector prompted us at Torque Magazine to wonder whether the support from the new administration would mean there are big opportunities for fastener and fixing suppliers to the wind energy sector.
Friedberg Rottenstrich says: "Offshore wind farm projects are in the pipeline across the eastern seaboard as well as California, presenting new opportunities for growth – for all fastener and fixing suppliers. ZAGO sustainable sealing fasteners & components already play an integral role in sealing, connecting and joining offshore wind farm equipment as well as the hardware protecting sensors and 3‐D cameras capturing, storing and transmitting critical data. We are ready to meet heightened demand."
Reed explains: "Fasteners are an integral part of any wind tower assembly, especially those deemed critical to the tower's structural and mechanical integrity. To have a bolted joint fail due to vibration inducing dynamic loads or corrosion can end in tragic results both from an energy production and safety standpoint. I believe those who design wind turbines to fully perform over a decades long lifespan are those that see the most success in the field and this includes bolted joint design and fastener quality considerations. Correcting issues in the field, especially those offshore, are an expensive undertaking and can be avoided when selecting fasteners that meet and exceed design requirements. We are also seeing bolted joints getting larger as the wind tower designs grow in size and output, this trend should benefit fastener suppliers who are up to the task."
"This is not the time to sit back and passively wait for a market need" 
Due to supply chain, delivery and logistical issues, uncertainty has become the new norm within the fastener industry, therefore, it is important for fastener and fixing companies to plan for the unpredictable. Spikes in demand within ever growing sectors such as wind energy can exacerbate an already tenuous supply chain, prompting slowdowns and even work stoppages.
HEICO claims that the primary challenge in the fastener industry at the present time is material availability and associated cost pressures. "Fastener manufacturers and suppliers who invested heavily in material and finished product inventories at the onset of the global pandemic have certainly benefited their customer while also increasing their market goodwill. However, if these market pressures were to continue well into 2022 then we would anticipate a potentially dramatic impact on the renewables category."
The company tells Torque Magazine that in light of the various influences in the renewable sector that present challenges and opportunities, HEICO has increased its service efforts to its customer and end user chain. "This is not the time to sit back and passively wait for a market need," says Reed. "Those organisations who are bringing new products and customer specific engineering support to the table will continue to see positive exposure in spite of the challenges.
"I would encourage fastener suppliers who support the wind energy market to fully embrace the APQP4Wind initiative. HEICO's IATF 16949 quality process architecture naturally follows APQP4Wind, but we are encouraged by the common language and processes up and down the wind energy manufacturing chain that will prove to greatly benefit all parties. Most importantly though, the long‐term benefit will be most evident in communities who will depend on wind energy platforms that are designed, manufactured, delivered and maintained within a unifying quality process like APQP4Wind."
According to the 2021 US Renewable Energy Outlook report from S&P Global Market Intelligence, more than 21GW of wind and around 15GW of solar capacity should come online by the end of 2021. As the industry continues to develop under the current administration, Torque Magazine will continue to analyse its growth and how it will affect the fastener, fixing and tool related industries.
This article was first published in Torque Magazine. Don't get the mag? You can apply for a free subscription online today. Or take a look at back issues in the Torque Magazine archive.