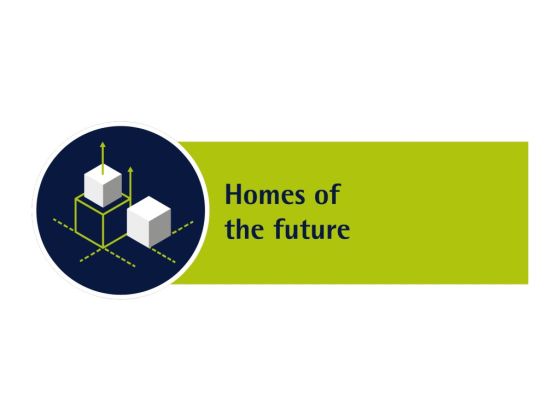 liberty_sheldon
BAU Trade fair has announced four key themes of the January 2021 show that is still currently scheduled to take place at the Munich Exhibition Centre despite several other trade shows being postponed or cancelled due to the coronavirus pandemic.
The key themes include "Digital Transformation", "The Challenge of Climate Change", "Resources & Recycling" and finally, "The Future of Building" otherwise referred to as 'Homes of the Future'. In addition to the key themes, BAU will also focus on the effects of the COVID-19 pandemic as a special topic. These themes are prevalent in todays society and BAU encourages new concepts to be discussed at the show.
For example, the Coronavirus pandemic has raised new questions with regards to homes of the future, in particular, social distancing in public space. This challenges two central pillars in urban development strategies of recent decades: increasing development density in urban areas and urbanizing metropolitan areas. Current guidelines demand social distancing measures to be put in place, and as a result, Metropolitan areas around the globe have long since ceased to provide that space and therefore new concepts are urgently needed.
Additionally, affordable and quality housing has long been a topic of discussion in larger cities including Munich where the BAU trade show is scheduled to take place and important steps are being taken around the world that demand new qualities.
Cities, towns, villages, and regions are becoming more closely connected, new ideas in private transport and mass mobility are being tried out, and work processes are being developed to enable decentralized and location-independent activities. The homes of the future are thus being designed now, and constantly reviewed and adapted to meet emerging challenges and demands.
With reference to the current pandemic Dieter Schäfer, CEO of Deutsche Steinzeug and chairman of the BAU exhibitor advisory board, stated: "It's about time that we met our customers personally again, both old and new. The brave ones have to fly the flag. No digital format can replace personal meetings. We need this so that we can jump-start our business. The economy always demands perspectives and a reliable exit scenario. This is what BAU offers us now. We just have to take the first step."
BAU have already announced that 100,000m2 exhibition space has already been allocated due to the high demand of space by European exhibitors. Management assumes that all 18 trade fair halls will be occupied. Last year saw BAU 2019 break its own records for the highest number of overseas visitors.
Reinhard Pfeiffer, Deputy Chairman of the Executive Board of Messe München, said: "As in the past, the bookings for BAU are excellent, demand is especially high from abroad. I am also certain that business activity will continue to gather pace over summer and fall. With the 15 percent bonus we want to give our exhibitors the opportunity to invest more in inviting their customers. Visitor numbers will likely be lower this time around. But with our combined efforts the quality and quantity of the visitors will once again be on a high level."
Exhibition Director Mirko Arend said in summary: "BAU has always shown that it can be relied upon especially under difficult conditions. For example, during the GFC in 2009, against all odds, it proved to be a constant. It will be the same again this time."