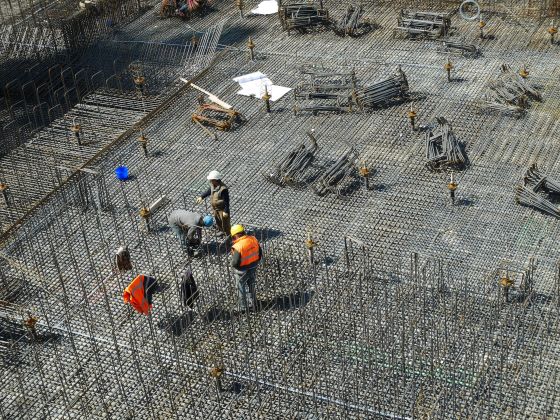 Jonathon Harker
The Construction Leadership Council (CLC) has laid out proposals to secure the future of construction businesses throughout the UK.
The Roadmap to Recovery plan proposes a post-Covid-19 revival of the UK construction sector, and aims to set the industry on a sustainable path to recovery.
The Office of National Statistics (ONS) reported construction activity fell by 2.6% in Q1 of this year, and by 5.9% in March alone. The Construction Products Association estimates that construction output will fall by a quarter in 2020, with the largest falls in activity in private housing (-42%), commercial construction (-36%) and private repair and maintenance improvement (-35%). Meanwhile, the Builders' Merchants Federation reported a decline of 6.7% in sales between Q4 2019 and Q1 2020, with Timber and joinery products down 11% and plumbing, heating and electrical products by 7.4%.
With the construction sector employing some 3.1 million workers and an economic output in the region of £413 billion (8.6% of GDP), the industry is uniquely placed to drive the national economic recovery as we move out of the Covid-19 pandemic.
The CLC's strategy aims to: "Increase the level of activity across the construction ecosystem, accelerate the process of industry adjustment to the new normal, and build capacity in the industry to deliver strategic priorities including: increasing prosperity across the UK; decarbonisation; modernisation through digital and manufacturing technologies; and delivery better, safer buildings."
There are three phases to the Roadmap to Recovery plan which are to be delivered over the next two years; Restart, Reset, Reinvent.
The Restart phase covers the initial first three months of the strategy within which output will be increased, employment will be maximised and disruption will be minimised.
Following this comes the Reset stage, which will span a nine month period, seeing a drive in demand, increased productivity and strengthened capability in the supply chain.
During the second year of the strategy, the plan will move into the Reinvent stage, where the industry will undergo transformation and ultimately deliver better value, collaboration and partnership.
According to the strategy summary, the outcomes of the Roadmap to Recovery plan will be: "A more capable, professional, productive and profitable sector, which delivers better value to clients, better performing infrastructure and buildings, and competes successfully in global markets."
The plan also hopes to reduce carbon emissions and improve the sustainability and resource efficiency of the construction and built environment sectors, and make measurable progress towards delivery net zero carbon.
On 10th May, UK Prime Minister Boris Johnson effectively told the construction industry to return to work following the Covid-19 lockdown, with Scotland First Minister Nicola Sturgeon following suit shortly after to issue a phased reopening of construction sites across Scotland from 28th May.
The Roadmap to Recovery plan can be read in full here.