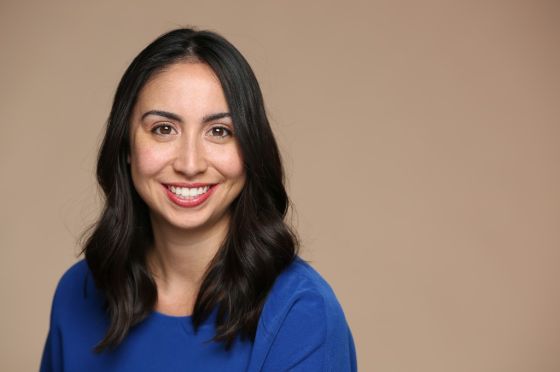 Dezbah Duchicela's involvement in the fastener industry occurred in a roundabout way. As the CEO & Founder of Atlas Commerce, she saw the need for an eCommerce solution that worked for fastener manufacturers and distributors as she discusses with Torque Magazine…
How did you get into the industry? What prompted you to found Atlas Commerce?
Prior to founding Atlas, I spent 15+ years in eCommerce, and helped design and build two eCommerce solutions at leading companies (Salesforce and SAP). I saw a need for an eCommerce solution that was built specifically for manufacturers and distributors that was powerful but also easy to set up and use.
Manufacturers and distributors have a lot of unique needs when selling online. A lot of eCommerce products either aren't powerful enough or aren't easy to set up and administer. It's very hard to be both. One of the reasons for this is that a lot of legacy eCommerce software is based on older technology and wasn't designed to be easy to set up and use.
I started the company with the idea that we would always put the customer first. What that means in practice is building a product that's easy to set up and easy to use on a day-to-day basis. And that has powerful features based on the most modern technology.
And because I knew what customers needed from my past experience, we were able to hit the ground running when we started the company.
The fastener industry was a natural fit for a product like this. Selling fasteners online requires a lot of features that other industries don't always need, and there's a huge demand by customers to get online quickly.
What does your day-to-day job involve?
As CEO and founder of Atlas, I spend almost all my time on three things:
Delivering value for our customers - As CEO, my first priority is to be a champion for our customers. I spend a lot of time working with customers and industry leaders to understand their needs. What challenges they're facing, and how they can best compete in a market that's quickly going digital.
Product Strategy - To accomplish the goals above, we have to understand what our customers need. Ultimately, that means understanding the problem they're trying to solve when they purchase B2B eCommerce software. I spend a lot of time thinking about how we provide our customers with the best software on the market and give them the best onboarding experience when they purchase Atlas Commerce.
Team and Culture - To provide the best possible experience for our customers, and the best possible product, takes hiring and retaining the best people. A lot of time and energy goes into hiring the right people, who are excited to solve the problem we set out to solve.
The industry is rapidly changing, and the hardest part of my job is how and where I prioritise my time.
What are the biggest changes you have seen in the industry and company since you started?
The pace of digitisation has really increased over the last two years. Covid accelerated the move to go online that was already underway.
Can you share some of your career highlights and milestones so far?
Launching our product and getting our first customers live. Even with the most modern technology, it's still a lot of work to build a product that accomplishes the goal of being easy to use and set up and powerful enough for the fastener industry.
We also closed a significant amount of funding a few months ago from the best investors in the Bay Area, which is a challenging task, and even more so for woman owned businesses. I think they saw the value we were creating for customers and wanted to be a part of that.
What is your favourite thing about the fastener industry?
It is a tight knit community. We have some of the smartest and hardworking people in the country providing products that are essential to keep our economy going. And I think the importance of the industry and the work people here do is sometimes lost on people outside of the industry and can sometimes be under-appreciated.
Why did you get involved in Women in the Fastener Industry?
I have always been one of the only women in the career paths I have chosen throughout my life. Something I did from the very early on (starting in college) was always join women focused organisations. I joined WIFI to give back my technology expertise to the group. I help with both the newsletter and their website.
What do you think needs to be done to encourage more women to get involved in the fastener industry?
I believe strongly in two areas that can help encourage more women. The first is that we should continue to sponsor and encourage women to take career development classes. Classes give women the confidence and the skills to excel at their job. If I know that I am providing value and doing a good job, I will want to continue in the same industry because I can see a career progression.
The second are groups like WIFI. I was a complete outsider to the industry, but I went up to Jen Kushnir. She was such a friendly person to chat with during one of my first conferences. It's so important to have a network and to have a group where you feel like you belong.