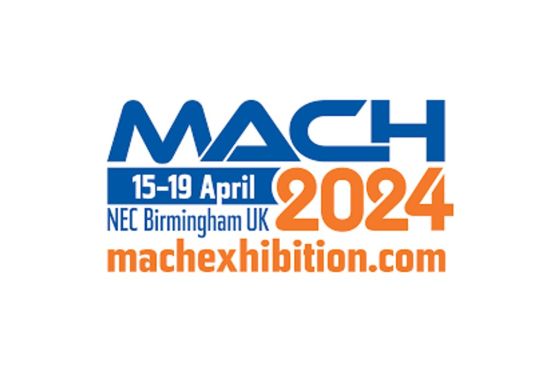 MACH 2024 is set to be the most sustainable in the event's history. With challenges mounting for the UK's engineering-based manufacturers, MACH 2024 organiser, the Manufacturing Technologies Association is taking a proactive approach to the current situation with a show-ready ethos that promotes the green agenda while offering exhibitors cost-effective solutions for attractive stands that won't break the budget.
James Selka DL, CEO of the MTA, said: "Let me be clear, this not a greenwashing exercise. As a not-for-profit enterprise with a strong ethos for socially responsible business decisions, the MTA is adopting the AEO guidance into its way of working as it is the right thing to do, both ethically and financially. We are working on a number of initiatives for the 2024 exhibition, both planned and in place, and while we are by no means fully there yet, the influence on the show will be considerable and set the tone for future events. Exhibitors and our host venue, the NEC in Birmingham, are supportive of the changes we are making, and I thank them for their help."
Examples of the sustainability approach include the re-use of the MTA exhibition stand from MACH 2022, the development of a 'Green Mark' badge of honour for exhibitors adopting re-used stands and as far as possible, a digital-only approach to marketing material to reduce unnecessary printing. Other initiatives are set to follow in the coming months.
In keeping with this, examples of show readiness will include the use of lightweight materials so more can be stored in fewer vehicles, thereby reducing transport emissions, the encouragement of electric commercial vehicles, the re-use of show fabrics and carpets, the adoption of low-energy LED lighting, the use of solvent-free ink and where possible, the re-use or hiring of stand furniture and fittings.
"This is the first time we will be offering this show-ready service and aside from the environmental benefits, it also means exhibitors can budget better as it enables them to fix and spread the cost of both stand space and stand build. This will also facilitate better cash flow and a lower administrational burden on their staff," added Mr Selka.
For more details on MACH 2024 visit www.machexhibition.com and for the Engineering Supply Chain Show, visit www.machexhibition.com/ESC