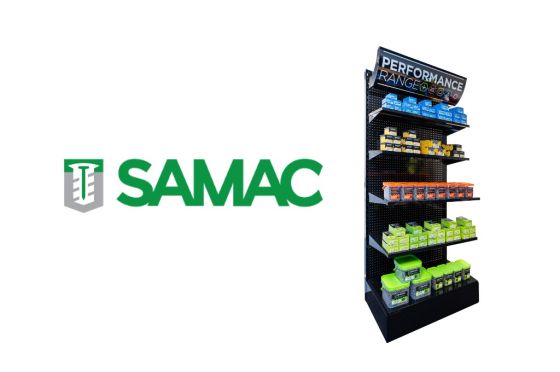 Samac Fixings has launched its new point of sale (POS) display for its Performance Range of Screws. The eye-catching POS display is intuitively organised, allowing merchant customers to browse through the Performance Range with ease.
Screw types and sizes are clearly labelled and categorised and informative graphics and product specifications accompany each screw type, helping professionals understand their benefits and recommended applications.
With a focus on enhancing performance and durability, the company set out to create a premium line of screws that would cater to the specific needs of professionals in the industry. The result is the Performance Range of screws that provide reliability thanks to its high-grade steel, advanced coatings, and precision-engineered features, ensuring unrivalled strength and longevity in every screw.
The new Point of Sale gives customers easy access and encouragement to purchase the Performance Plus wood screws, the Performance Exterior screws, ideal for outdoor ironmongery work, the Performance Decking screws and the Performance Structural screws.