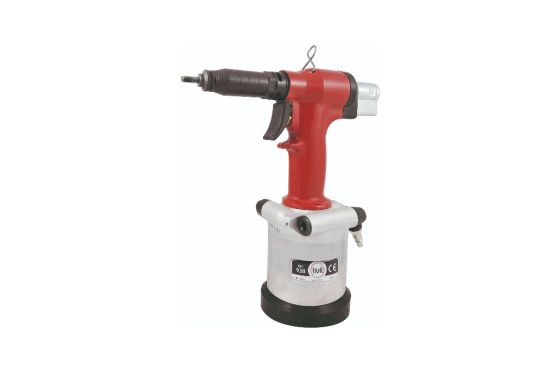 Ideal for industrial machining and mass production, the RIV938 is equipped with technical features designed to speed up installation times while maintaining the highest standards of precision fastening intact.
Rivit has been active in the fastening systems business for industry, construction, and distribution for 50 years, offering an extensive catalogue of riveting tools, blind rivets and rivet nuts. In this case, the long experience has supported the design of a riveting tool capable of reducing the margin of error during fastening: thanks to the direct adjustment of the deformation force, and damage to the rivet nuts during installation is avoided. On the other hand, in the case of a defective rivet nut, the automatic unscrewing function of the RIV938, avoids compromising the installation work and ruining the workpiece and the fastening. This prevents unnecessary expenses and loss of efficiency.
Designed for the application and fastening of Rivsert female rivet nuts M3 to M10 and Rivbolt male rivet nuts M4 to M10, the RIV938 enables placings to be made quickly and securely, such as major automotive fastening applications like battery pack housings in the assembly of parts of new electric vehicles. The maximum stroke reaches 6.5 mm while the motor speed measured in rpm varies during screwing (1600 rpm) and unscrewing (2000 rpm). In contrast, the clamping force of RIV938 reaches 20,000 Newtons. These features make the RIV938 a true industry leader, used by leading automotive manufacturers in Europe and worldwide.
The tool comes in a strong plastic carrying case, ideal for transporting and storing the riveter and accessory kit at the end of use.