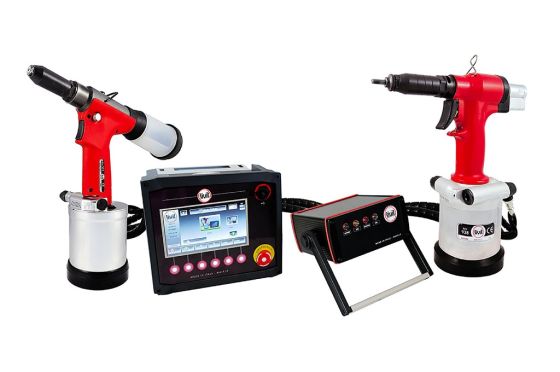 Fiera Lamiera will be held in Milan from May 10-13, as one of the most important international events in the sheet metal forming and cutting industry, Rivit will focus on the added value offered by the Company at the event.
In addition to a comprehensive catalogue of fasteners and tools dedicated to the roofing, construction and industrial sectors, Rivit brings 50 years of experience, offering high quality pre and after-sales support, along with a system for monitoring and verifying fasteners, based on digital control.
ControlRiv, is the control system designed by the Emilia-based Rivit Company with the aim to eliminate any errors in fastening operations in the industrial environment. At Milan, there will be the opportunity to test this system, but also to take advantage of personalised consultancy, which has always been one of the Company's greatest strengths.
Thanks to the system consisting of a Primary module, which acts as the system's Master, and a series of Replica modules, up to 12 riveting tools can be connected and managed simultaneously, bringing numerous advantages to the production line. In fact, the ControlRiv makes it possible to identify the optimum curve for blind rivets and rivet nuts fastening; in case of errors, it stops the operations allowing the operator to intervene to correct a fastener that is not in line with the required standard. This helps to build an image of reliability but also to avoid costs related to any nonconformities.
From May 10 to 13, Rivit will be at Stand E01, Hall 15 of Fiera Lamiera.