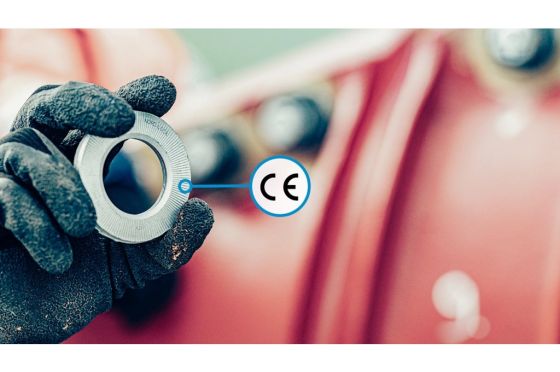 Nord-Lock, part of the Nord-Lock Group, is breaking new ground by announcing the addition of CE marking to its wedge-locking washers. Today, no other global supplier offers CE-marked securing washers, and Nord-Lock now accomplishes the feat. 
The CE marking is a requirement for anyone supplying products to the building and construction industry within the European Union (EU), ensuring that products comply with the EU's rigorous safety and quality regulations. The milestone of attaining the CE mark reinforces Nord-Lock's raison d'etre – protecting customer investments and keeping people safe.
"We are thrilled to introduce CE marking for our wedge-locking washers, reinforcing our commitment to delivering excellence in engineering and design. This achievement demonstrates our dedication to compliance and safety, providing our customers with a competitive edge in their operations," said Graham Souter, Vice President and head of the Nord-Lock Business Unit.  
The biggest upside of these washers now carrying the CE marking is that any building and construction business, in any EU market, can seamlessly reap the benefits of these washers when compliance with regulations is assured throughout the assembly process. With a locking mechanism that uses tension instead of friction, Nord-Lock washers keep bolted connections tight and secure. Even when subjected to severe vibrations or dynamic loads, operators can rest assured that their bolts will stay in place. 
With CE-marked washers now a reality, it will be easier for anyone involved in the EU's building and construction industry to get up to speed with the safest and most reliable bolting solution available.