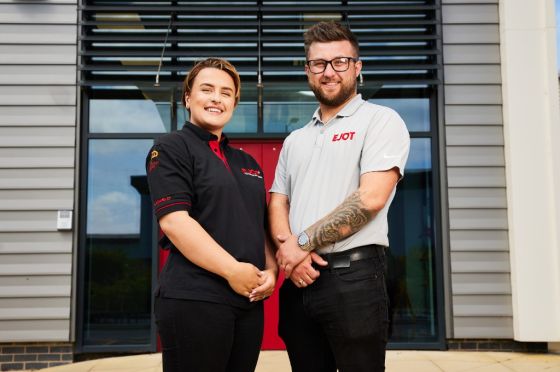 Fastener manufacturer EJOT has welcomed two new faces to its UK technical sales team with the appointment of Lauren Winn and Zack Outhwaite.
Bringing a strong sales background to EJOT, including in technical sales within the electrical and HVAC sectors, Lauren's experience is ideally suited to her new role, which will involve working with roofing and cladding contractors in the north of England region stretching along the M62 corridor.
Covering a region to the north east of Lauren, Zack will be tasked with supporting EJOT's customer base in areas including Newcastle, Sunderland, County Durham and Teesside. He brings with him several years of technical sales experience in the building supply chain, particularly in the home improvement market.
Their appointments brings the total number of sales engineers within EJOT UK to seven, plus technical specialists, forming a contractor support team of ten.
Commenting on his appointment, Zack said: "I'm really pleased to be joining EJOT and look forward to getting to know our customers across the North East of England, a region I know very well being Sunderland born and bred. The values and vision of EJOT shine through everything the company does, and I think that gives EJOT products clear advantages for roofing and contractors aiming to gain a competitive edge."
Lauren added: "Like Zack, I'm really excited to be joining the sales team. I could tell the minute I walked through the door that EJOT has a strong sense of why it does what it does, and that is really important for me. Also, the fact that EJOT has a loyal team with plenty of people who have worked here for many years, that says a lot about the company's character."