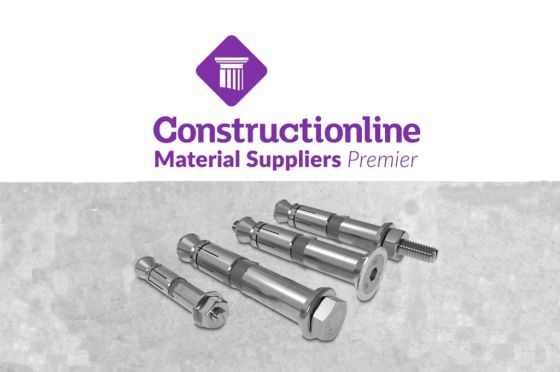 EJOT's range of concrete anchoring solutions, including its LIEBIG heavy duty anchors, is now available for main contractors and public sector project teams to procure through the Constructionline platform.
In being approved as a Constructionline Premier member by the industry-leading procurement and supply chain management service, EJOT has been verified to operate to the highest ethical and quality standards under the latest membership structure.
Membership to this highest level means EJOT has successfully complied with Constructionline's enhanced assessment criteria in areas including environmental management, quality management and equal opportunities policies. As a result, buyers involved in major public sector building and infrastructure projects can find information on EJOT's fastening systems in Constructionline's supplier database.
Paul Papwoth, EJOT UK's structural anchoring specialist said: "We're really pleased to have been approved as a Constructionline Premier member because we know how important it is for buyers on major projects to have total confidence in their supply partners, particularly for safety critical applications like anchoring into concrete. As a global business we are dedicated to working to the highest quality standards, whether that's in respect of our ISO registered manufacturing systems, environmental management or ethical considerations. This is coupled with the high technical standards for our EJOT and LIEBIG branded products, many of which are certified to internationally recognised standards including ETAs (European Technical Assessments), the UKCA mark and FM Approvals, to give procurement teams full confidence in our ability to meet their project goals."
Originally created as a government department more than 20 years ago, Constructionline supports thousands of businesses across the public and private sectors by connecting buyers and suppliers. It increases opportunities for members like EJOT to access a wide range of procurement contracts and projects, while at the same time giving buyers access to a validated pool of suppliers working to enhanced PAS 91 criteria.
The depth of the assessment and scrutiny involved in the Constructionline scheme means no part of a supplier's business goes untouched. As part of EJOT's Constructionline verification process, it submitted a variety of quality specific documentation, ranging from its ISO 9001:2015 certificate and ethical and equality policies, to information detailing the company's Carbon Reduction Plan 2035 and the data to demonstrate its reduction efforts to date.