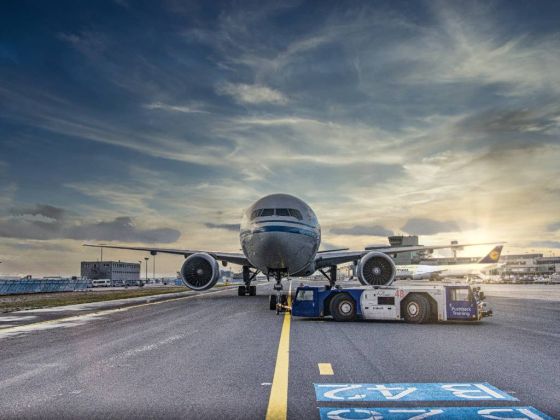 Jonathon Harker
The pandemic prevented many planes from getting off the ground in 2020, but what are the medium-term prospects for air travel – and aerospace fasteners and tools suppliers?
Summertime usually brings an explosion of international and national flights for the traditional holiday period, but 'traditional' business was unceremoniously jettisoned last year with the arrival of Covid. Few industries were hit quite as hard as the travel sector in 2020, with confusion continuing to reign over restrictions (not least in Torque's home nation), continuing to hamper the industry.
Naturally, that lack of demand has impacted production and the supply chain, but aerospace's recent headaches date back even further than Covid's arrival, hitting the headlines in 2018/2019 with tragic events around the Boeing 737 Max leading to the suspension of production of that aircraft, affecting 680 (largely USA‐based) supply chain partners. October 2019 also saw a spat between Airbus and Boeing come to a head when the WTO authorised the USA to impose tariffs on up to $7.5 billion of imports of EU goods as a result of subsidies granted to Airbus.
However, now the 737 Max is no longer grounded and USA‐EU tariffs relating to that row have (at least temporarily) been suspended. Both Boeing and Airbus' financial statements have seen improvement and defence spending is strong, according to anecdotal reports.
GROWTH TAKING OFF FOR THE AEROSPACE FASTENERS AND AEROSPACE BAR MARKETS
Despite the disruptive and trying period, aerospace remains a highly desirable sector for high end fastener and tool suppliers.
The aerospace fastener market is expected to grow at 8.2% (CAGR) in the lead up to 2016, according to ResearchAndMarkets.com. The report picks out the investment by airlines for premium cabin interior products as among the drivers of the aerospace fastener market, as well as more traditional factors such as the longer‐term trend of higher disposable incomes.
ResearchAndMarkets.com also notes the expansion of 3D printing and additive manufacturing, as well as the growing use of superalloys, as market drivers.
Another market report, this time from Stratview Research, sees promising growth for the aerospace bar market. Aerospace bars, used in applications from engines to landing gear and fasteners, are expected to reach $2.1 billion by 2026. The aerospace bars market was badly hit in 2020 (down 27%) creating a 4 to 5 year lag, so says the research firm.
Stratview reckons titanium and alloys will remain the dominant aerospace bar material in the run up to 2026, thanks not least to the low density of titanium, providing a weight advantage and tensile strength combination. Titanium's high melting point and stiffness have also seen it stay in demand in the sector.
Aerospace fasteners: market activity
There's evidence that the market continues to be highly desirable in the fastener world. In June 2021, Böllhoff bolstered its presence in the sector with the acquisition of France's SNEP SA. A year prior, it acquired shares in French manufacturer Gillis Aerospace. Bossard is another fastener specialist that has made strategic moves relating to the aerospace market in recent years, including buying a 40% stake in aerospace‐related start‐up MultiMaterial‐Welding AG in November 2020.
While the world debates to what level air travel will, and indeed should, return while weighing up the environmental costs of the sector, the aerospace supply chain seems set to return to former highs once again.
This article was first published in Torque Magazine. Don't get the mag? You can apply for a free subscription online today. Or take a look at back issues in the Torque Magazine archive.